CalTrans and local authorities plan to reopen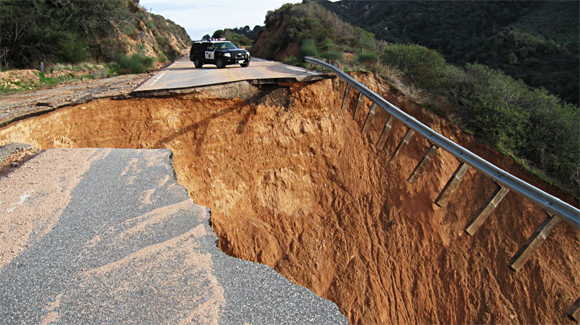 a portion of highway 330, after a series of major winter storms washed out a portion of the main route to Big Bear Mountain. A deluge of rain and mudslides caused a sleuth of the road to wash down the mountainside. According to the Big Bear Grizzly this phase of highway repairs will allow commuters to utilize the road in the early morning and in the evenings. Ski resorts and hotels in Big Bear have seen tourism dwindle this winter season due to the lack of access to the mountain. Tourists and locals alike have had to take detours that present a significant inconvenience.
Alternate routes to Big Bear are fraught with dangers, especially at night when icy roads increase the risk of auto accidents occurring. News that highway 330 will reopen is welcome news to tourists seeking to enjoy the tail end of the winter ski season. CalTrans officials warn that the mountainside remains unstable and there is a risk of another mountain slide taking place as a section of the roadway has been seen slipping this week.
As a San Bernardino personal injury lawyer and avid skier I am thrilled to see this road reopening. Even if highway 330 is only partially fixed it will allow for motorists to make a safer and shorter commute from the city to the mountaintop. More information is expected to be released by CalTrans in the coming weeks.
If you or a loved one ever suffer an auto accident injury on treacherous mountain roads, a personal injury lawyer may help by ensuring your legal rights are protected.